Hello everyone! I hope you are all keeping warm and enjoying your December so far!
Just wanted to share with you all that The Baby Buds are being featured in the current issue of
READY-SET-CREATE (Dec 2010/Jan 2011 issue)

Click on the link
HERE
to download your copy of the magazine! Their dt created some adorable projects with them. Thank you so much Jennifer for featuring us!
Also we are now on the list over at :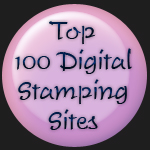 By clicking on the above button you will be directed to enter the site which will cast a vote for The Baby Buds! We would be so happy to see you leave a comment for us there too! This site contains a listing of wonderful digital stamping sites out there! You have to check it out!
Also, be sure to keep this website handy: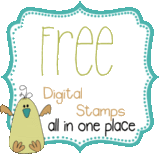 They have daily, weekly and monthly listings of a whole bunch of digital sites that give away freebies! What can be better than that??? Check it out! The Baby Buds are on the list too ;)
Now I'm going to leave you all with this GORGEOUS creation that was sent in by one of our wonderful customers Lorraine. Pop by her BLOG and check out her other fabulous creations!
Isn't this just gorgeous? I absolutely love the ribbon with sweet little Noelle! Great work Lorraine, thanks so much for letting us share it on our blog!
Make sure you come back this Friday, we will be announcing our new line up of LADY BUDS and just might have a new little someone joining our Etsy Shop!
Have a wonderful Day!